SRS-22 Scoliosis Research Society Questionnaire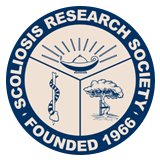 If you have scoliosis or kyphosis, please complete the SRS-22 questionnaire HERE prior to your appointment with Dr. Gage. Thank you.
For more information, please visit the website of the Scoliosis Research Society: An International Organization Dedicated to the Education, Research, and Treatment of Spinal Deformity.
Cedar Hill Sports Therapy - A BetterBack Clinic
Office Hours
---
Monday
9:00am - 12:00pm
2:00pm - 6:00pm
---
Tuesday
9:00am - 12:00pm
2:00pm - 6:00pm
---
Wednesday
9:00am - 12:00pm
2:00pm - 6:00pm
---
Thursday
9:00am - 12:00pm
2:00pm - 6:00pm
---
Friday
9:00am - 12:00pm
---
Saturday
Closed
Office Hours
---
Monday
9:00am - 6:00pm
---
Tuesday
9:00am - 6:00pm
---
Wednesday
9:00am - 6:00pm
---
Thursday
9:00am - 6:00pm
---
Friday
9:00am - 6:00pm
---
Saturday
9:00am - 12:00pm