Scoliosis.Solutions
Dr. Brad Gage serves Western Canada and the Pacific Northwest of the USA from two clinic locations: on Vancouver Island at Cedar Hill Sports Therapy - A BetterBack Clinic in Victoria BC, and in the Greater Vancouver area at Impulse Health and Wellness in Surrey BC.
Scoliosis.Solutions has programs for a wide range of spinal problems such as scoliosis, hyper-kyphosis, general postural problems, as well as degenerative and/or painful back problems. Depending on the problem being treated and your age, we may recommend condition-specific Exercises and Rehab and/or a custom Brace. Dr. Gage is certified in the Schroth Method, the Scientific Exercise Approach to Scoliosis (SEAS) Method, SpineCor Physiotherapy, as well as being Advanced Certified in CBP Mirror Image Traction and Rehab.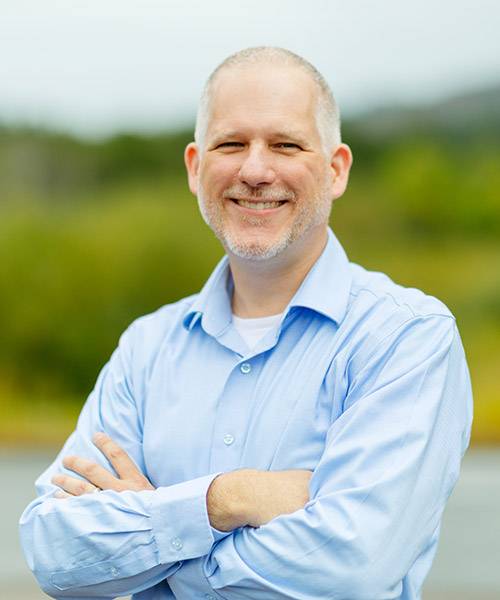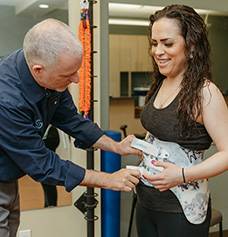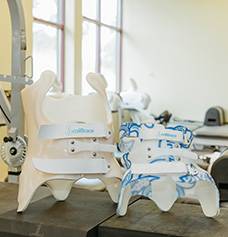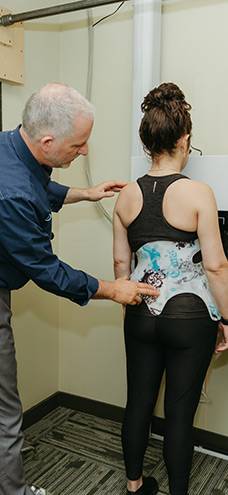 Whether your goals include pain relief and stabilization, improving your posture and how your body looks or avoiding surgery our evidence-based programs may be just what you need!
If you think you or someone you know may have scoliosis, use the online screening tool from ScoliScreen to check now.
We are Trusted By Many Patients. Read our reviews!
Tiana Jerome
Patient
I was diagnosed with late scoliosis at age 17 and got referred to Dr. Gage to help fix it. I was told that scoliosis was extremely difficult to treat this late on by many people, but when I visited The BetterBack Clinic they had confidence they could help correct my curve. Fast forward 4 years later to today: my lower and upper curve have drastically straightened out and my posture is better than I could have ever imagined it to be. I no longer suffer from back pain like I use to and I now have confidence with my posture appearance. I HIGHLY recommend Dr. Gage and his team for any scoliosis treatments!
Mae McSorley
Patient
The support and caring you will receive from Dr Gage and his wonderful staff is unlike any you have ever had -- from your initial assessment, which includes an x-ray, to your treatment plan. You are given tools to help in the success of your treatment and encouraged and taught how to use them. No pressure just support! Thanks for being part of my health team.
Colette Reimer
Patient
I was diagnosed late with scoliosis at around age 16 and since then have been struggling to find a way to prevent it from worsening as I finish growing. For the last year I have experienced low back pain that has been affecting my daily activities. However, after being referred to Betterback, Dr. Gage had me fitted for a scolibrace for my curve, and started me on traction and chiropractic at his clinic. In the month that I have had the brace so far I no longer have experienced my back pain and am feeling optimistic about my spinal health. The clinic is extremely flexible for booking appointments, and makes it easy for me to be proactive about my back.
Natasha Kocij
Patient
Before going to Dr. Gage I was told after I stopped growing at 13 (when I discovered it) there was nothing to be done besides surgery for my scoliosis (58 degrees). As everyday pain became unmanageable on many levels, I was at a loss because I had exhausted all other therapy options. Now at 29, after a referral from a coworker, I found Dr. Gage who after doing an extensive initial examination said he could help me reduce my pain level and even help reduce my curvature....
Taylor deVooght
Patient
I was diagnosed with scoliosis when I was 16 years old, I've been to multiple different doctors but none of them have shown me the amount of respect nor care about my back than this place. The people are amazing and I always recommend this team to my friends and family.
I always feel so comfortable coming here despite my back condition. Dr. Gage is a great doctor and they have wonderful staff. Thank you. 😇