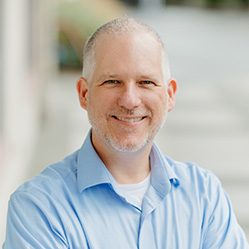 Dr. Brad Gage B.A., D.C. is an experienced Scoliosis and Bracing Clinician who primarily serves Western Canada and the Pacific Northwest of the United States.
Dr. Gage uses an evidence-based approach to the management and treatment of spinal deformities such as scoliosis and kyphosis in both children and adults.
Depending on your goals, Dr. Gage may recommend scoliosis-specific exercises or other rehab techniques, multi-direction traction therapy, and/or custom spine bracing. Dr. Gage will endeavour to work collaboratively with other professionals on your health-care team.
Dr. Gage is an active member of the SOSORT, the international Society on Scoliosis Orthopedic and Rehabilitation Treatment. In 2017 he had the honour of delivering a poster presentation at the annual SOSORT scientific conference in Lyon France.
He utilizes both the SEAS Approach and the Schroth Method for scoliosis-specific exercises. He is also one of a handful of Canadians who are Advanced Certified in CBP Methods. an evidence-based technique of spinal rehabilitation and postural correction that can be very helpful when treating scoliosis and kyphosis.
Dr. Gage provides technical and case management support for doctors in Canada, the USA, Europe, and Africa who are seeing patients with scoliosis and kyphosis and regularly teaches Scoliosis and Bracing Courses in Canada and the USA.
He lives in Victoria BC with his wife, Debbie, and their three sons. When not riding his motorcycle, he can usually be found in the clinic working with his patients or poring over images in the radiology lab!
If you have any questions about our programs or services, please contact us or call (250) 744-2882 today!
Cedar Hill Sports Therapy - A BetterBack Clinic
Office Hours
---
Monday
9:00am - 12:00pm
2:00pm - 6:00pm
---
Tuesday
9:00am - 12:00pm
2:00pm - 6:00pm
---
Wednesday
9:00am - 12:00pm
2:00pm - 6:00pm
---
Thursday
9:00am - 12:00pm
2:00pm - 6:00pm
---
Friday
9:00am - 12:00pm
---
Saturday
Closed
Office Hours
---
Monday
9:00am - 6:00pm
---
Tuesday
9:00am - 6:00pm
---
Wednesday
9:00am - 6:00pm
---
Thursday
9:00am - 6:00pm
---
Friday
9:00am - 6:00pm
---
Saturday
9:00am - 12:00pm